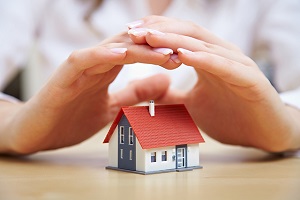 It's really about protecting yourself financially if something unexpected happens to your home or possessions. That's important because chances are your home is likely one of your largest investments. It is important to know that homeowners insurance is meant to cover unexpected damage, not routine maintenance.
What would happen if:
Your home is destroyed by fire or damaged by a natural disaster – you'd need money to repair or replace it.
A guest in your home is injured – liability protection may help pay expenses.
You are a victim of theft or vandalism – your homeowners insurance can pay your loss or the cost of repairs.
Things to consider and questions to ask.
We are committed to providing you with flexible insurance solutions to help you select the policy based on your specific needs. Here are a few things to discuss and consider that will influence your decision.
How much will it cost to rebuild my house and replace my belongings?
What extensions are available to insure my jewellery, boat, and other valuables?
What amount of liability insurance is adequate?
Does the insurance company have a good reputation for customer service and is it financially stable?
Does the insurance company have a good reputation for claims? How do I report a claim?

What else you must think to protect you?
Personal Umbrella Policy. Your home and auto policies already provide basic liability protection. As your assets increase, so does your liability exposure. A Personal Umbrella Policy can increase your liability coverage at a reasonable cost and give you peace of mind.
Why do you need umbrella insurance? one of our insurance advisor how you can protect you and your family from an unexpected claim.
Lowering the Cost
You can take action to lower your insurance costs. The amount you pay for homeowners insurance depends on many factors. Following the suggestions below may help you lower your costs.
Increase your deductible. Deductibles range from $500 to $10,000. The higher your deductible, the lower your premium.
Monitored fire or burglar alarms. A residential alarm system can reduce your insurance costs while protecting you and your family.
Insure multiple policies with us. Insuring both your home and auto qualifies you for a discount on both policies. This discount can be up to 25%
Take the worry out of life with insurance protection
Protect what you love and save up to 30%
Insurance Company has been serving policyholde protecting businesses, mitigating Travel Insurance for added peace of mind.